When Beauregard Parish banks FNBD, they're placing their trust in an institution that has historically kept local interests at heart. FNBD is always seeking to bring the highest quality local bankers to our team—people you know—that live and work right alongside the people and businesses they serve. FNBD continues that great tradition by hiring the best people in the business. That promise is proven in the newest members of the FNBD team, Robert "Robie" Touchette, who will serve FNBD as the Beauregard Regional President, and Dennis "BJ" Bjornberg II, who will serve area businesses on the FNBD Commercial Lending team.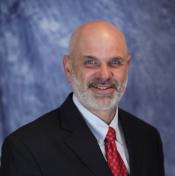 Robie Touchette has served the people and businesses of Beauregard Parish for 35 years, and he is eager to continue that service in the new leadership role at FNBD. "I am extremely excited to join the excellent team at FNBD," says Touchette. "It's an honor to join a community bank—an indeed locally run bank—that provides a level of customer service that's unrivaled. I look forward to serving our community and to contributing to the continued excellence of FNBD."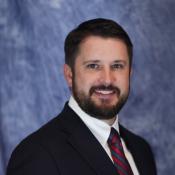 BJ Bjornberg brings a passion to serve and working knowledge that he's sharpened by serving the commercial lending needs of DeRidder businesses for 15 years. "I am excited about joining the dynamic team at FNBD," says Bjornberg, "where decisions are made locally by a hometown bank."
Both gentlemen have shown this community that they are dedicated to keeping decisions local. They look forward to continuing that legacy at bank FNBD.