THE RIGHT CREDIT CARD IS RIGHT AT HAND!
---
APPLY FOR A CARD THAT WORKS FOR YOU
Personal and Business Credit Cards from Bank FNBD can be valuable tools that provide purchasing power when you need it most. Whether you choose to use your cards for travel, handling emergencies or unplanned expenses, or as a credit building resource, you'll have the necessary funds conveniently at hand.
---
BUSINESS + PERSONAL + PERKS
Contactless Features
Safe & Convenient
Local Decisions
Local Card Support
---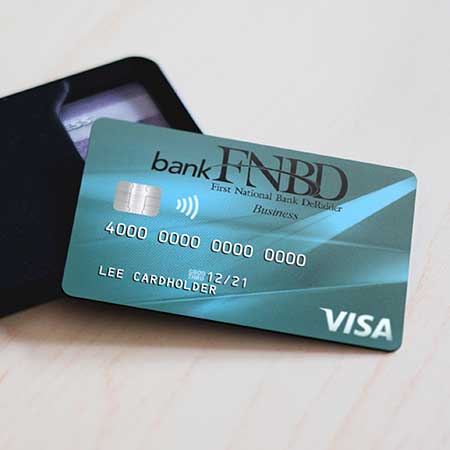 With a Business Credit Card from Bank FNBD, it's easier than ever to finance critical purchases for your business and simplify aspects of cash flow. Our Business Credit Card options can be excellent tools for streamlining employee expenses, obtaining protection on purchases, and having the added bonus of earning rewards on travel expenses.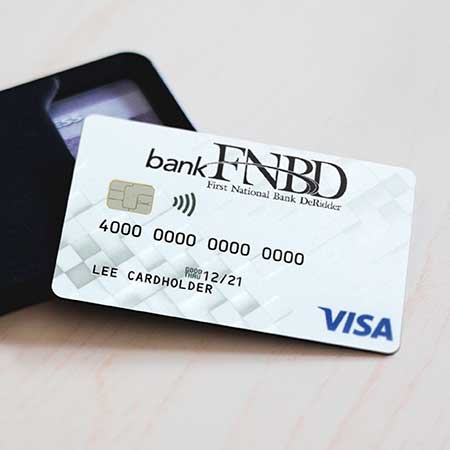 A Personal Credit Card from Bank FNBD is a conve­nient way to take care of everyday purchases like fuel, groceries, and other goods and services. Our Personal Credit Card options are useful for larger purchases when the funds aren't always immediately available, and they're perfect for securing travel accommodations and rentals.