FNBD Welcomes New Calcasieu Board Members
DeRidder, LA (March 1, 2018) – FNBD (First National Bank DeRidder) announces the appointment of two new members to its Board of Directors. The new FNBD Board of Directors are Kenneth Nabours of Sulphur and Christopher Ieyoub of Lake Charles.
"We are very pleased to welcome these two outstanding men to the FNBD Board of Directors. Their history in Southwest Louisiana and the diversity of their individual experience will strengthen FNBD. Kenneth brings a multi-generational background and rich experience in the industrial service industry that is vitally important to our economy. Chris is the managing partner of a 100+-year-old law firm. He brings us additional insight into the significant professional and executive field. Both individuals have deep roots in our expanding Calcasieu parish market and will be valuable additions to our outstanding board members from Beauregard parish.They each have a reputation for strong leadership in the business community– something we highly value at FNBD," said John Nichols, FNBD CEO & Chairman of the Board.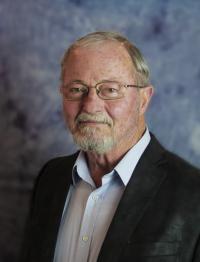 Kenneth Nabours, a lifetime resident of Sulphur, Louisiana, has been a business owner since 1983. While he owns several businesses in Southwest Louisiana, he is most recognized for founding KJ Services, Inc. with his brother. KJ Services is an industrial general contractor that specializes in pipe fabrication, blasting, and coating. He currently serves on the KJ Services, Inc. Board of Directors as well as on the Board of Directors of the Chenault International Airport.
"I tend to think generationally; if my decisions and actions can help move the next generations toward something greater then I have accomplished my goal," said Nabours. "That worldview is completely aligned with the FNBD mission statement. They have been there for past generations, and they still provide individualized, personal service to their customers—like me—today. If my experience can help continue that tradition, then I am happy to serve on the FNBD Board."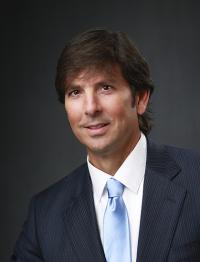 Chris Ieyoub is a managing equity partner at Plauché, Smith & Nieset, LLC. Ieyoub has been practicing with the firm since August 1985. He has handled a broad range of cases but with particular emphasis on defending businesses, governmental entities and insurers in class action, mass casualty, employment discrimination, products liability and civil rights lawsuits. Ieyoub has successfully tried numerous jury and bench trials in both state and federal court and is admitted to, and has recently appeared before, the Supreme Court of the United States of America and the Louisiana Supreme Court. He currently serves on the Board of Directors for Autism Services of Southwest Louisiana and Legatus.
"FNBD has historically offered the highest caliber of banking services combined withextraordinary personal service to individuals and businesses right here at home. A strong bank with deep roots, FNBD is meeting the needs of the modern customer head on," said Ieyoub. "I am honored to serve on the FNBD Board of Directors and be a part of FNBD's continuing success."