FNBD is here to serve
Across Beauregard to Calcasieu Parishes, FNBD is leading the way and changing what's expected from a community bank. We've always treated our customers like friends, not just accounts and we extend that mission by giving back to our communities. At FNBD we understand how crucial it is to be intimately involved in serving the groups, organizations, schools and programs that actively work to enhance the quality of life in our regions. The more our bank invests in our cities and towns, the more our customers and their families are going to enjoy their lives. Historically, FNBD has been an open door bank, built on people and one-on-one relationships; that's the way it's going to stay. Our branches follow this same personal model by engaging communities and providing support where we can. The little things we do for our customers and communities turn into big things. FNBD is here to serve. It inevitably comes full circle and it benefits everyone.
August 2023
Prayers for the first responders and everyone in the path of the wildfires. We are thankful for the men and women on the frontlines. Our community is on our team's heart and mind.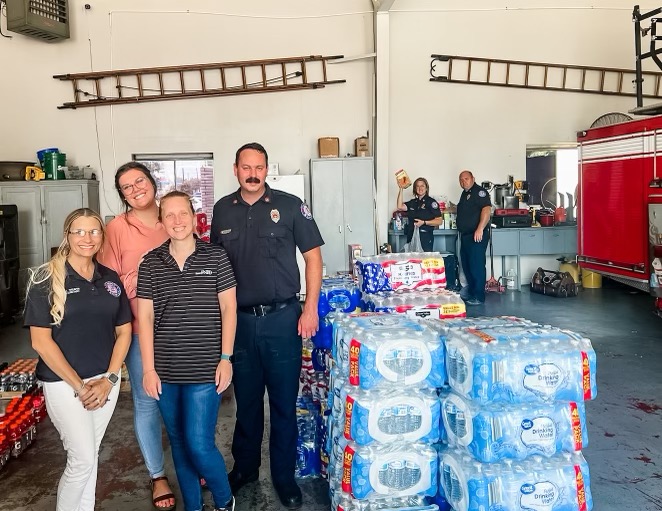 August 2023
It's that time of year again. Kids need supplies to start off their new school year. FNBD employees came together to help out the local families in our area. Thank you to Dewanna's Closet and Grace Place for helping us get these items out to those in need.
#SchoolTime #bankFNBD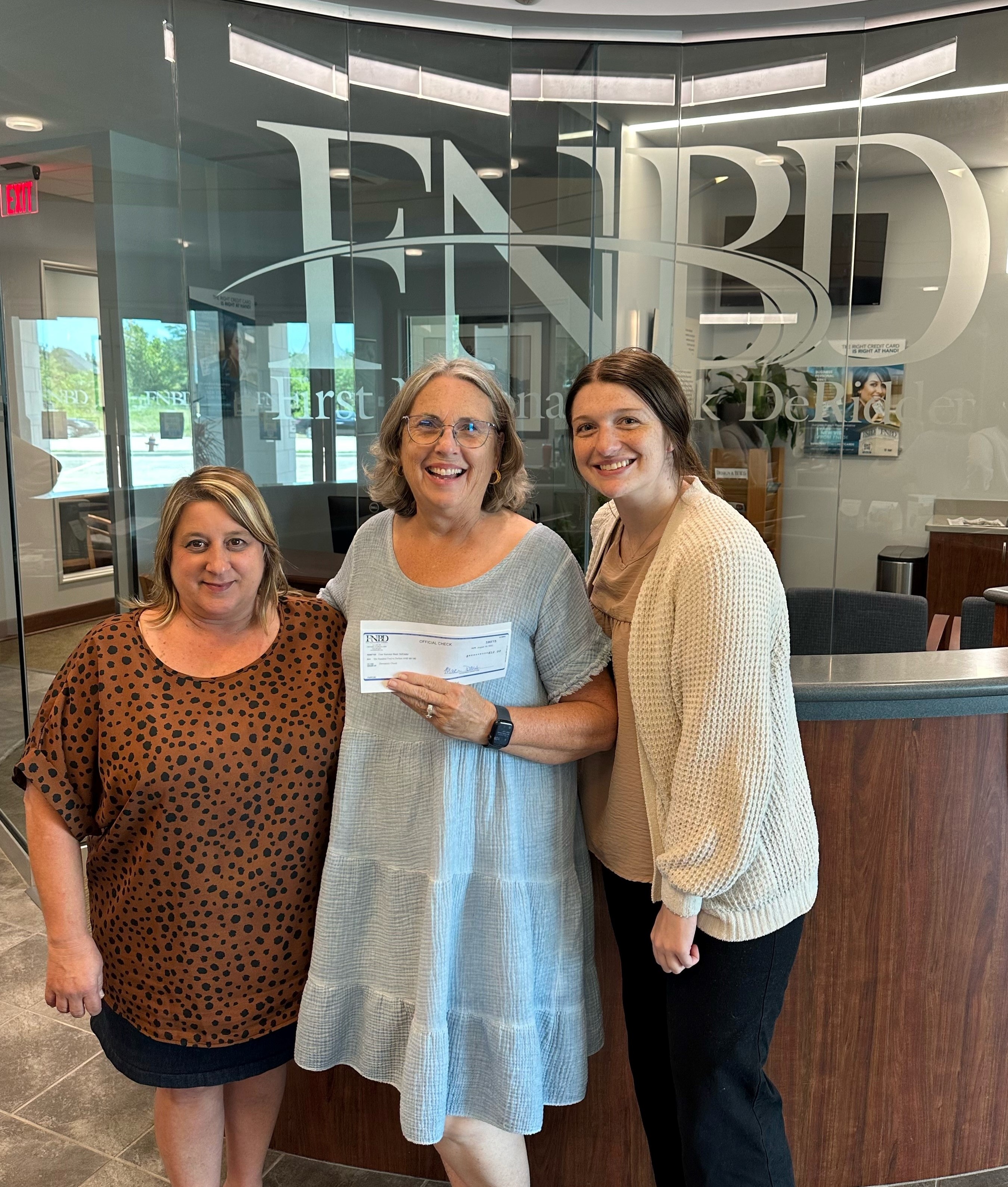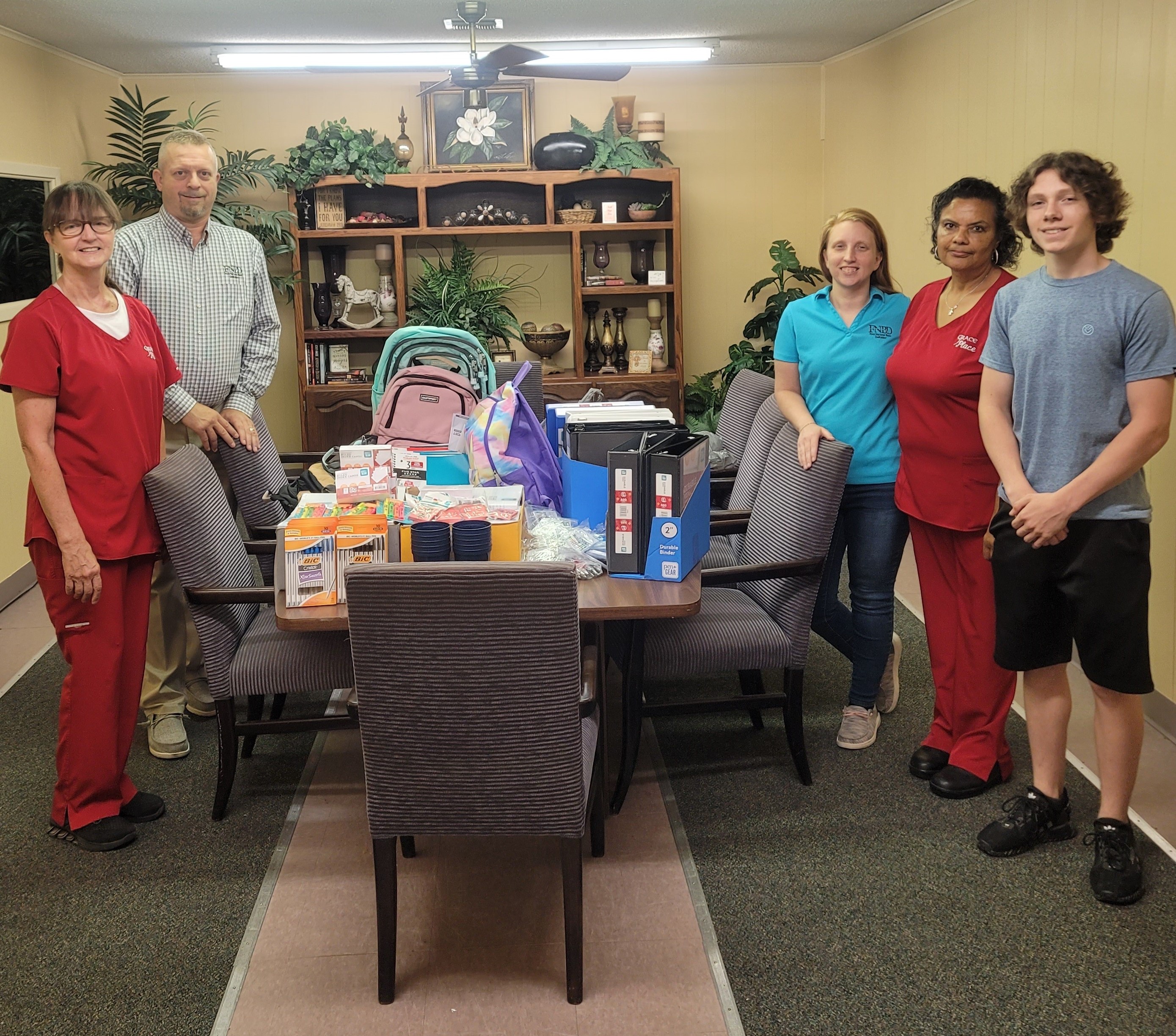 September 2022
We want to give a huge THANK YOU to the first responders who took such quick action last week responding to the surrounding school threats and who put their lives on the line for our community every day.
We also want to give a shout-out to Mrs. Paula Nall who baked some delicious cookies for our team to deliver.
teamFNBD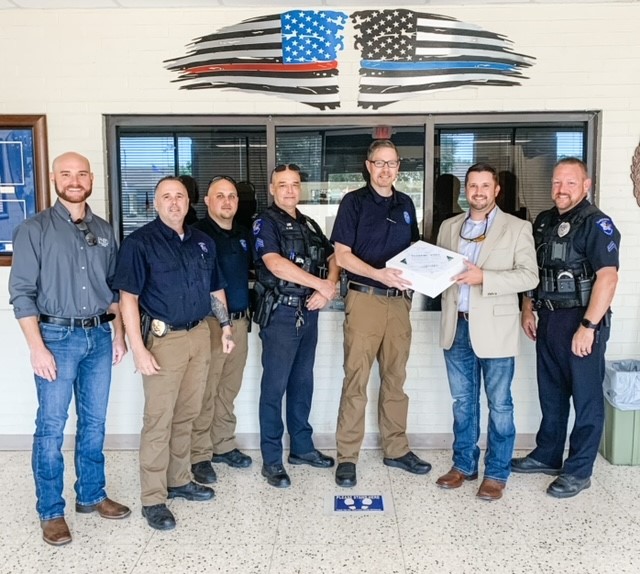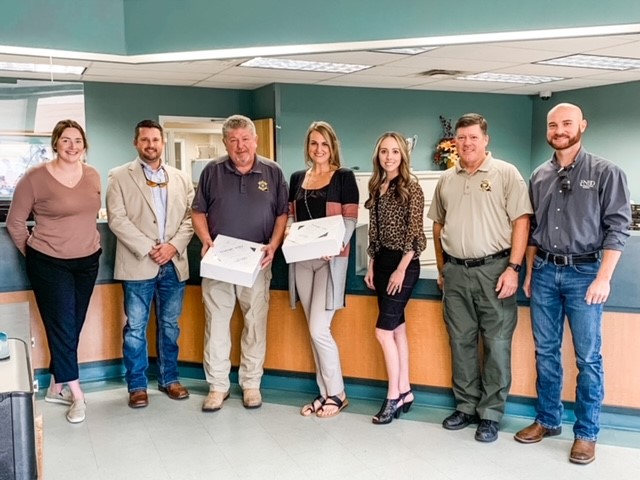 August 2022
A day in the life of this year's Mad Hot Ballroom Mirror Ball winner, Jennifer Nichols Templet! Not only did she and her partner place 1st in the dance competition, they also took 2nd in funds raised for Whistle Stop! We couldn't be more proud of Jennifer's hard work in this competition, and congratulate her on a job well done!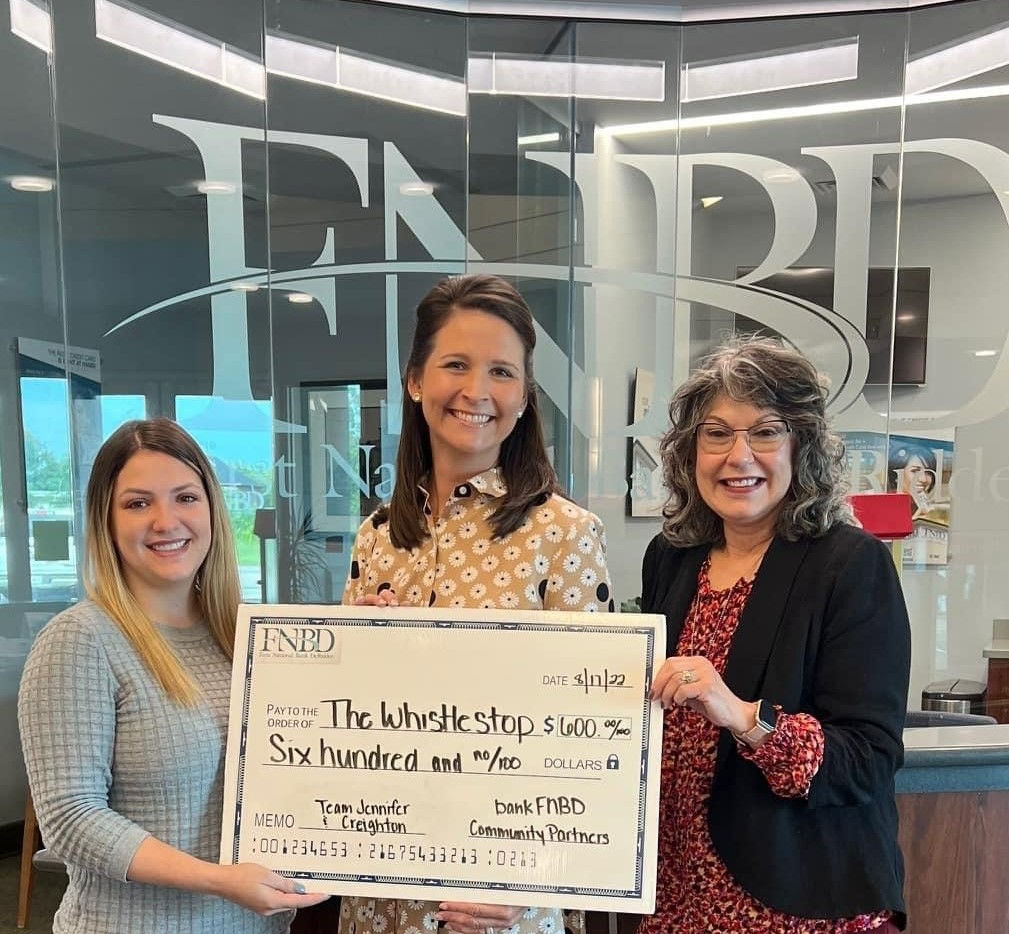 August 2022
It's that time of year again. Kids need supplies to start off their new school year.
FNBD employees came together to help out the local families in our area.
Thank you to Dewanna's Closet and Grace Place for helping us get these items out to those in need.
#SchoolTime #bankFNBD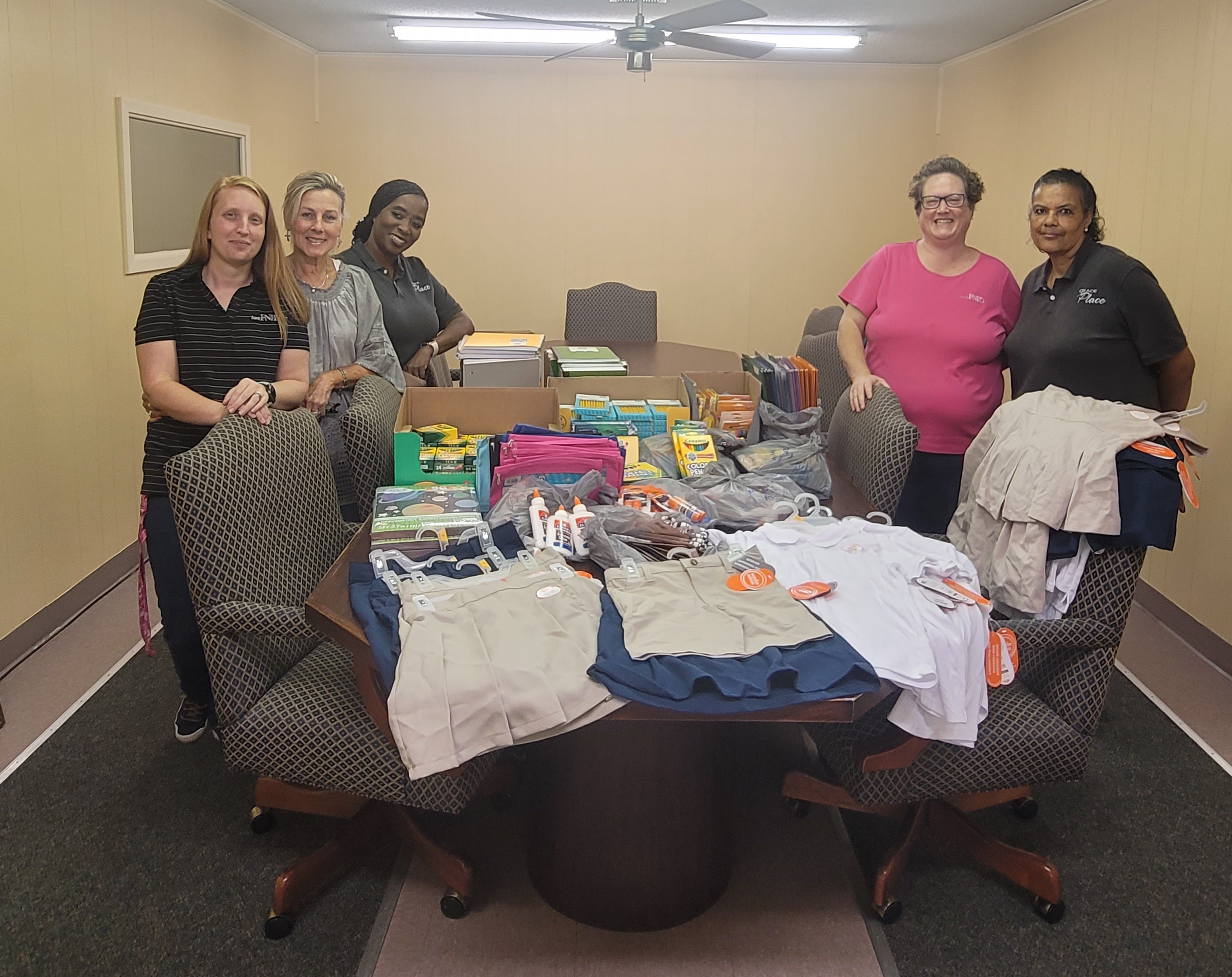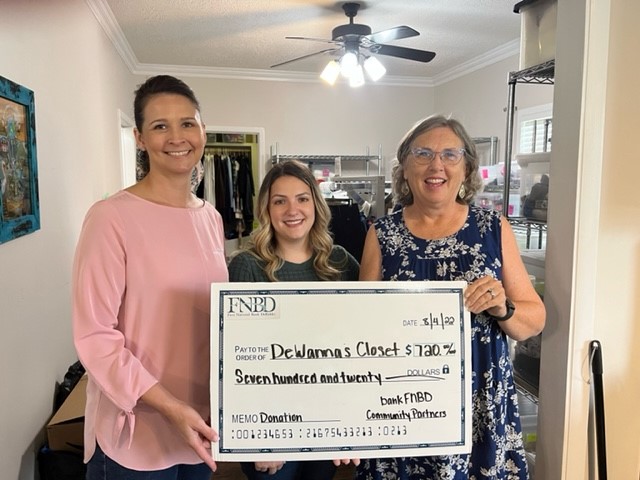 August 2022
Employees of Bank FNBD had a great time at National Night Out 2022! Congratulations to Crystal Jackson on winning our gift basket that included gift cards from local businesses!
Thank you everyone who participated.
#nationalnightout2022 #bankFNBD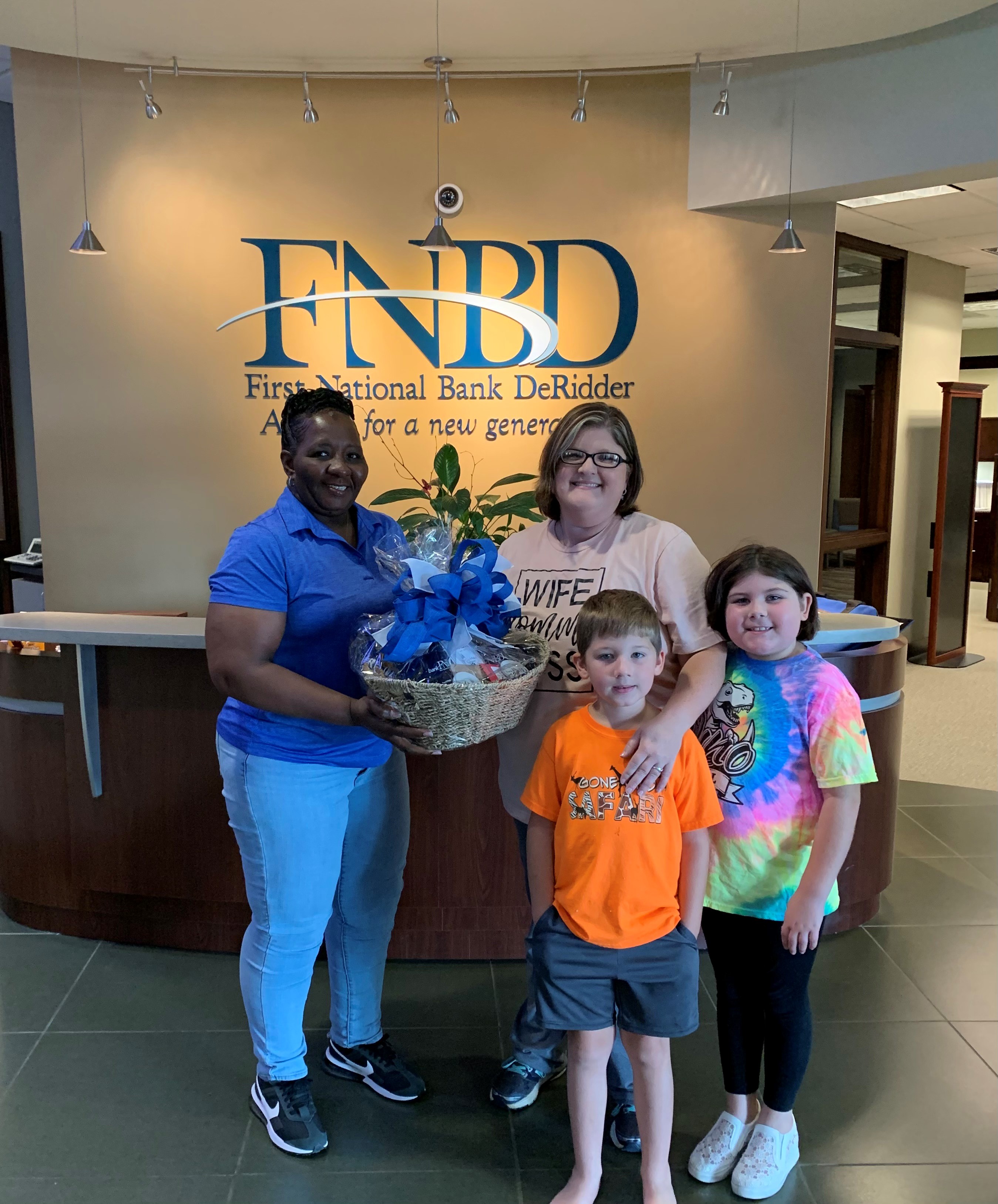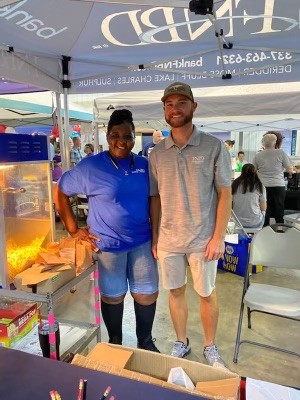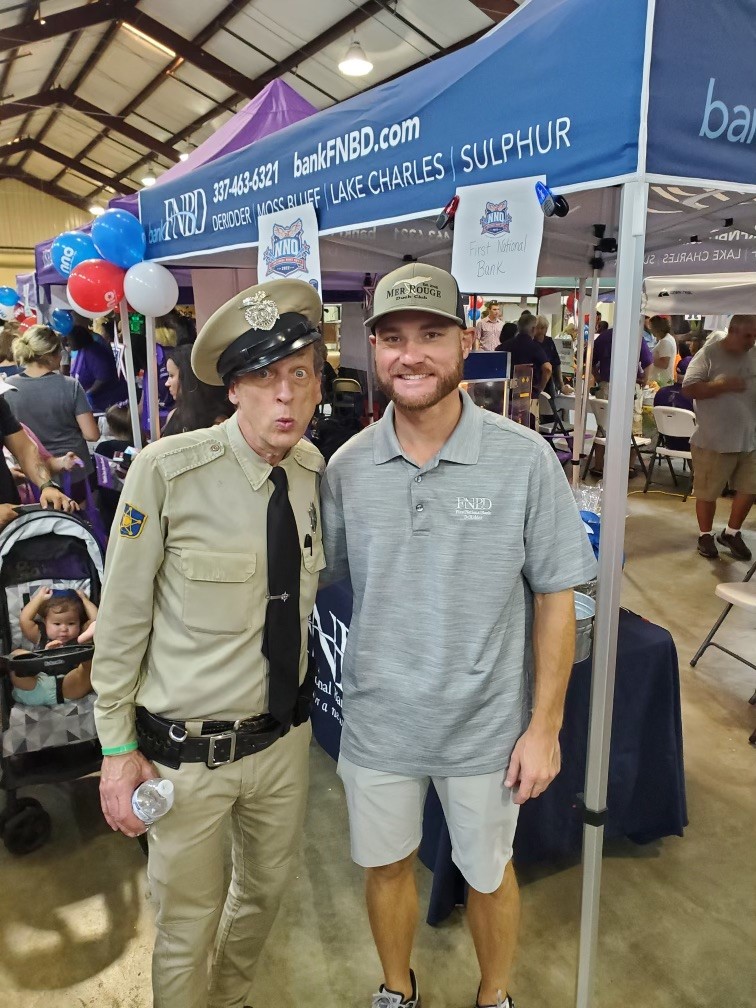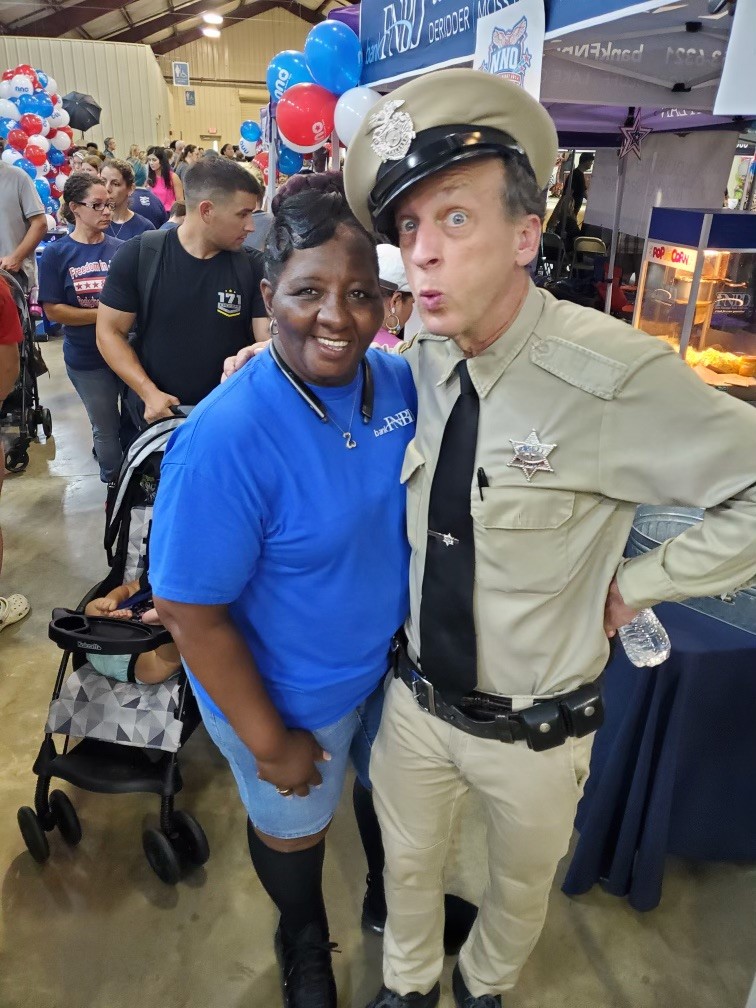 April 2022
Shasta Roark and Jennifer Templet attended the Affiliate EXPO to represent #bankFNBD at the SWLAR Affiliate GMM meeting at L'auberge. There was great discussion about the economic development in SWLA!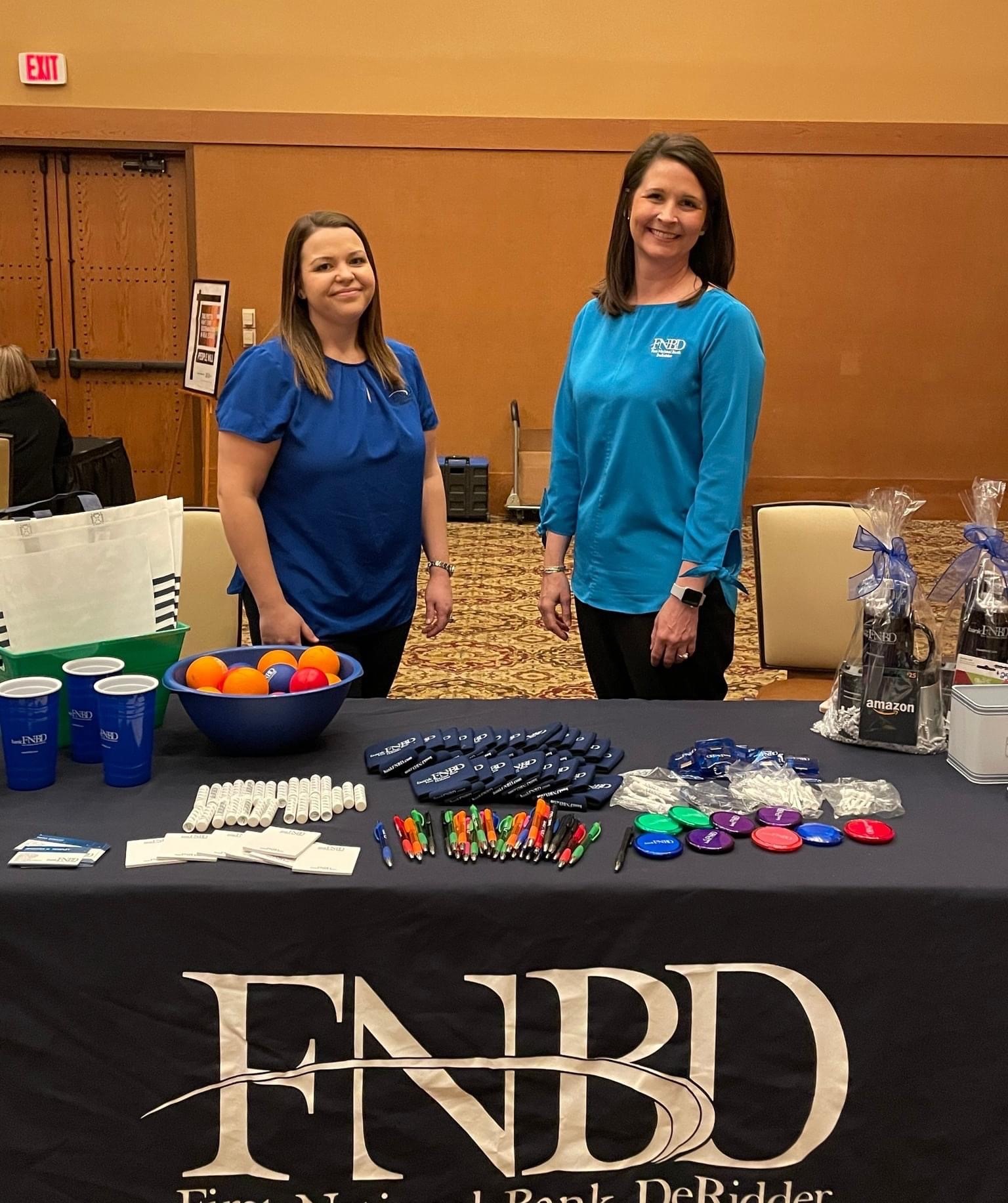 March 2022
FNBD employees came together and collected supplies for our local dog shelter, BPSO animal control. We collected toys, food, treats, medicines, cleaning supplies & more for the fur-babies.
Thank you everyone who participated.
#teamFNBD #BPSO #dogs #cats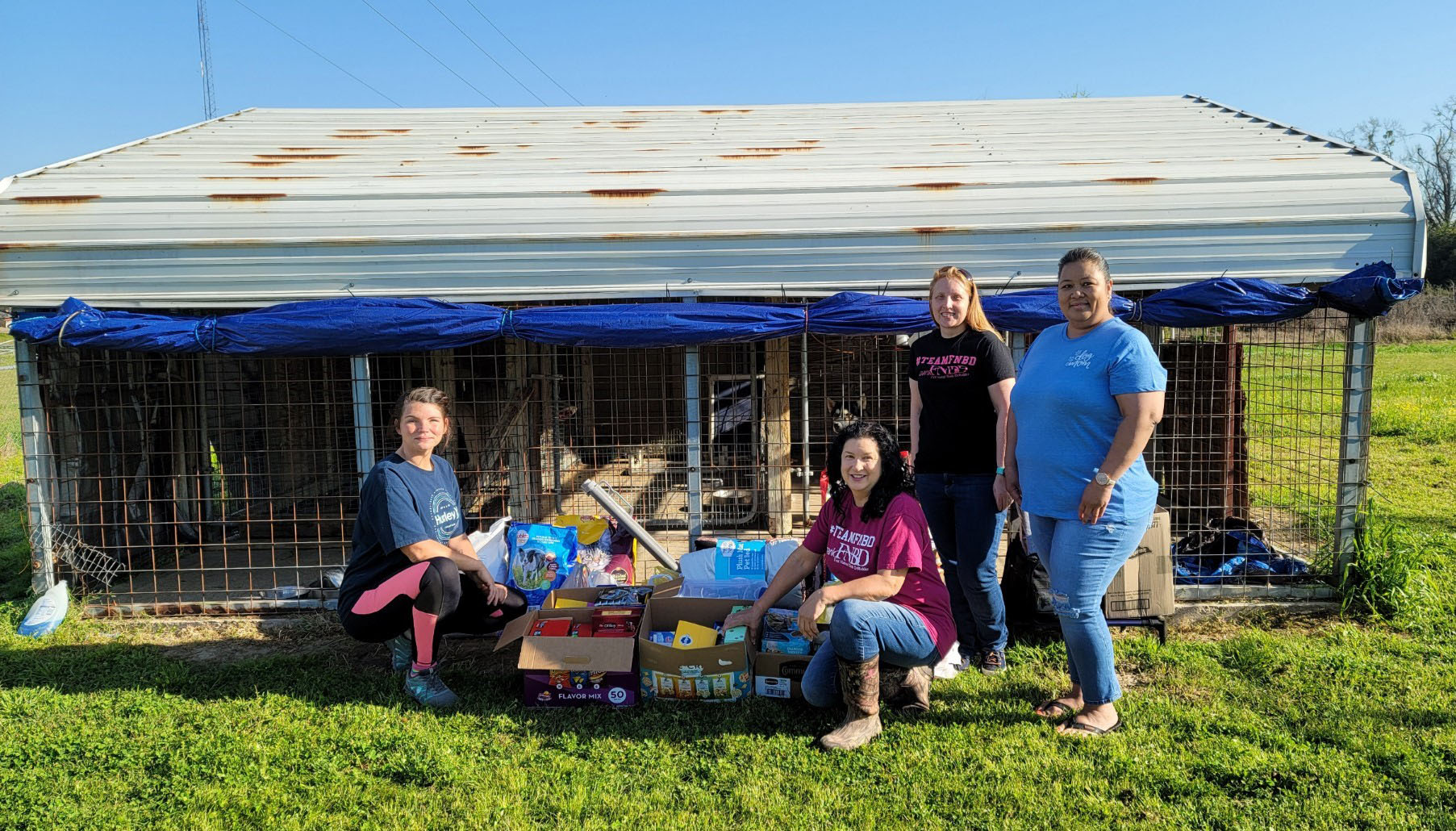 February 1, 2022
Sulphur Christian Community Coalition Banquet
What a great night at the Sulphur Christian Community Coalition Banquet! The impact they have had on the community has been amazing and we cannot wait to see what 2022 brings!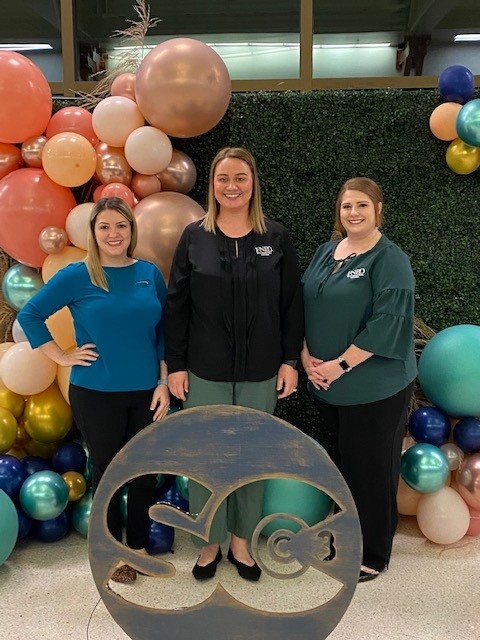 December 15, 2021
Bank FNBD Employee of the Year
Bank FNBD is proud to announce that Amber Yielding has been selected as Bank FNBD Employee of the Year! Amber was selected because she excels in her commitment to Bank FNBD and her community. Always going above-and-beyond what is expected of her, Amber continues to demonstrate the good character and service indicative of our Bank FNBD culture. It goes without saying that we are all proud to have Amber on our team as we collectively celebrate her achievements.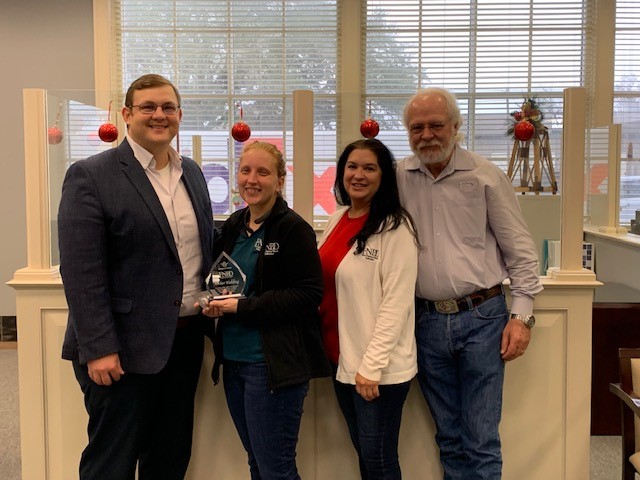 October 2021
Career Fair at DeRidder High School
Students of Beauregard Parish high schools had the opportunity to attend the Career Fair at DeRidder High School. This event offers students a broad look at career opportunities in the region. The Bank FNBD team was proud to share information about future employment opportunities with our historic community bank.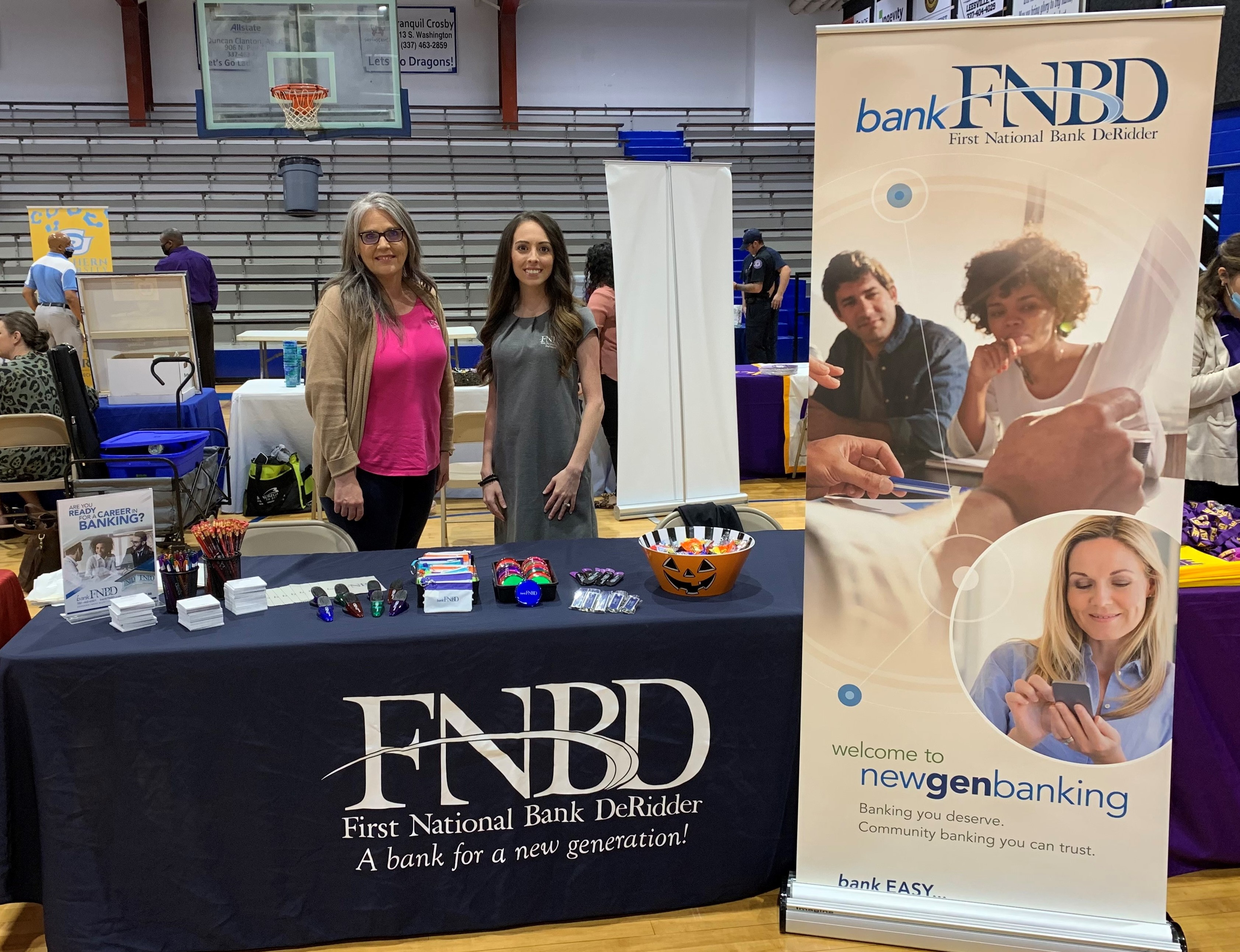 October 2021
Bank FNBD "Paints The Town Pink" with the Beauregard Chamber of Commerce Members
The Beauregard Chamber of Commerce asked its members to participate in their "Paint The Town Pink" breast cancer awareness campaign. Always eager to show its support for important causes, Bank FNBD employees showed their support in flying colors by wearing pink and decorating the Beauregard Parish branches in vivid shades representative of breast cancer awareness.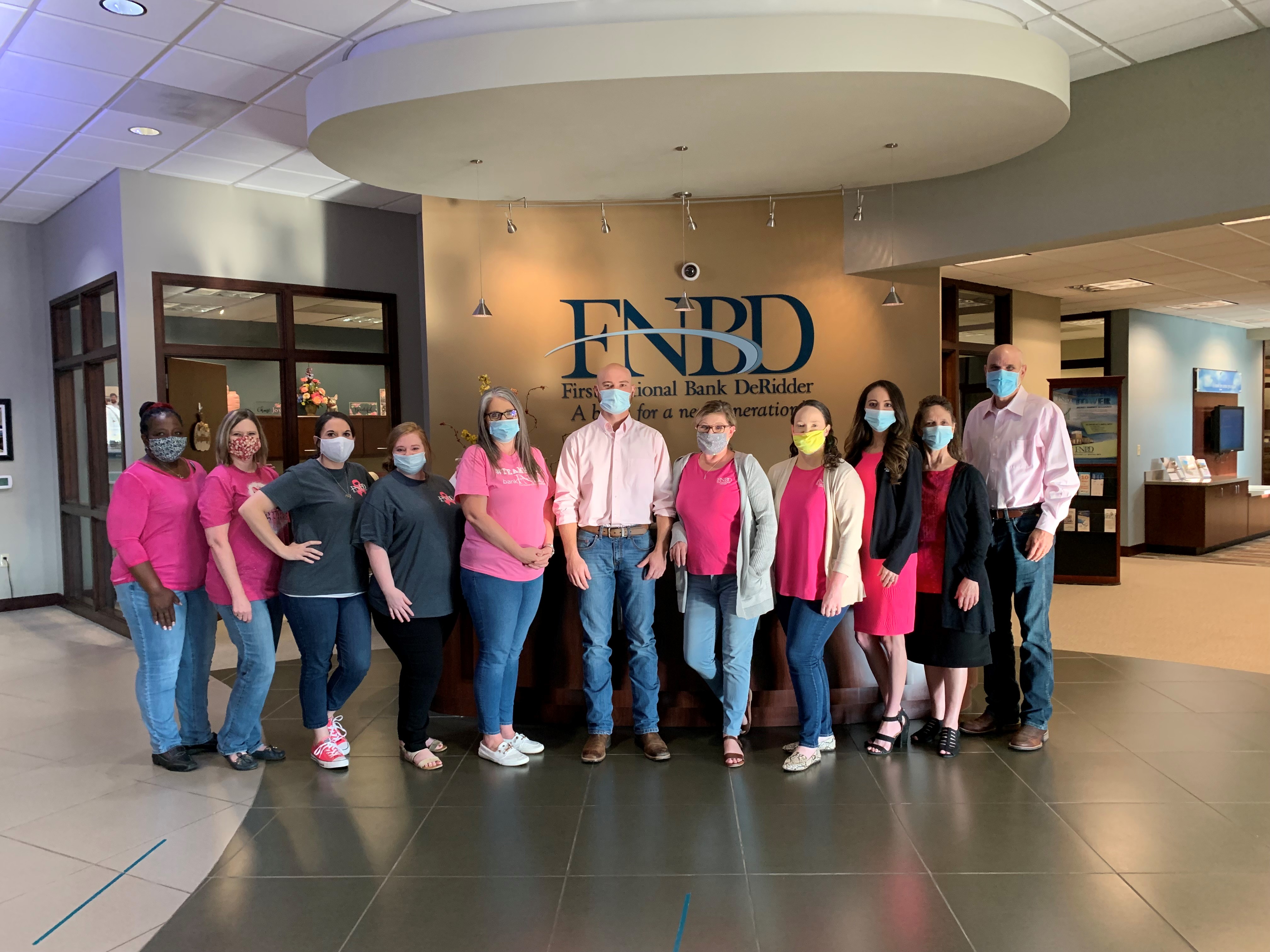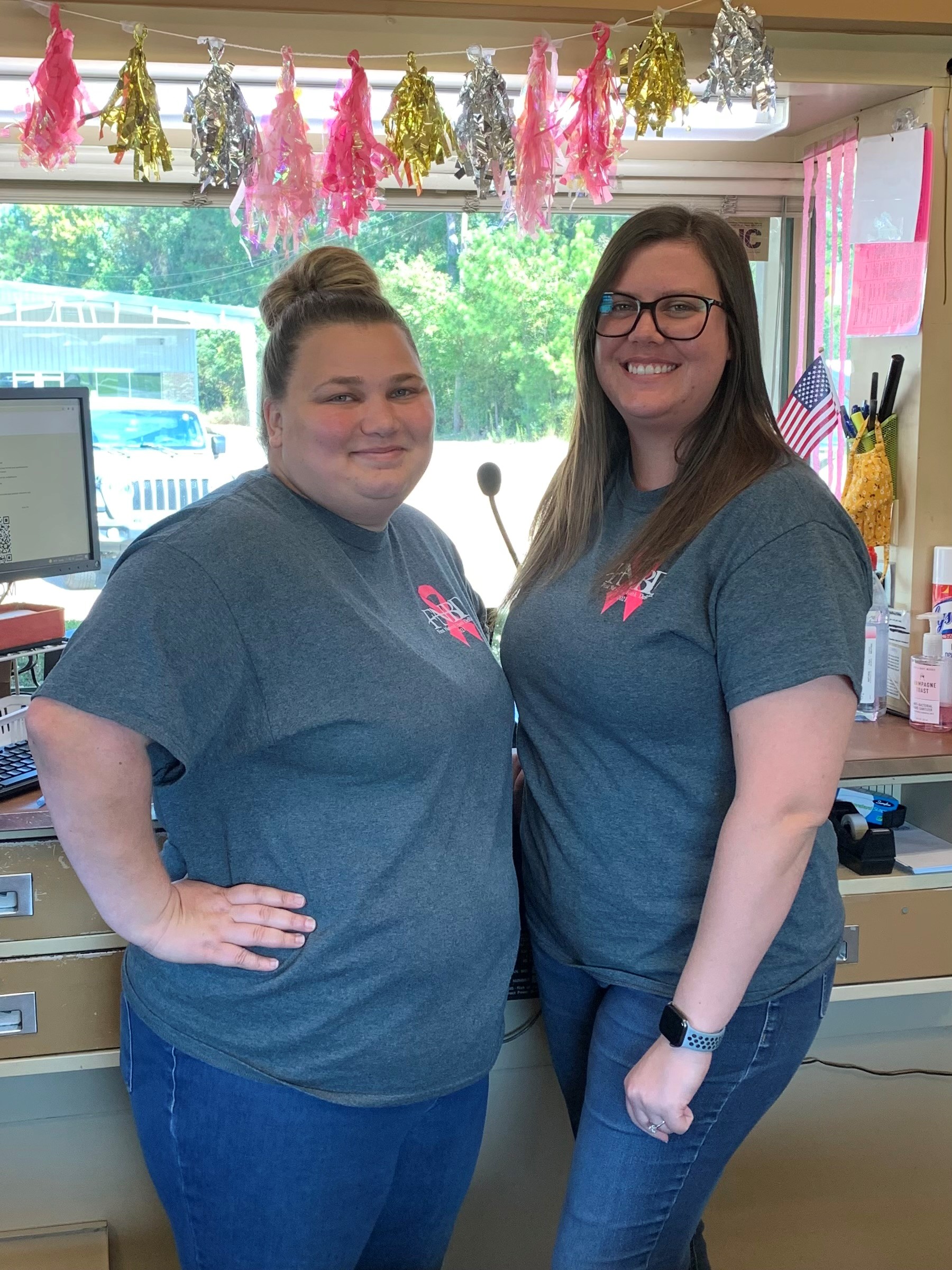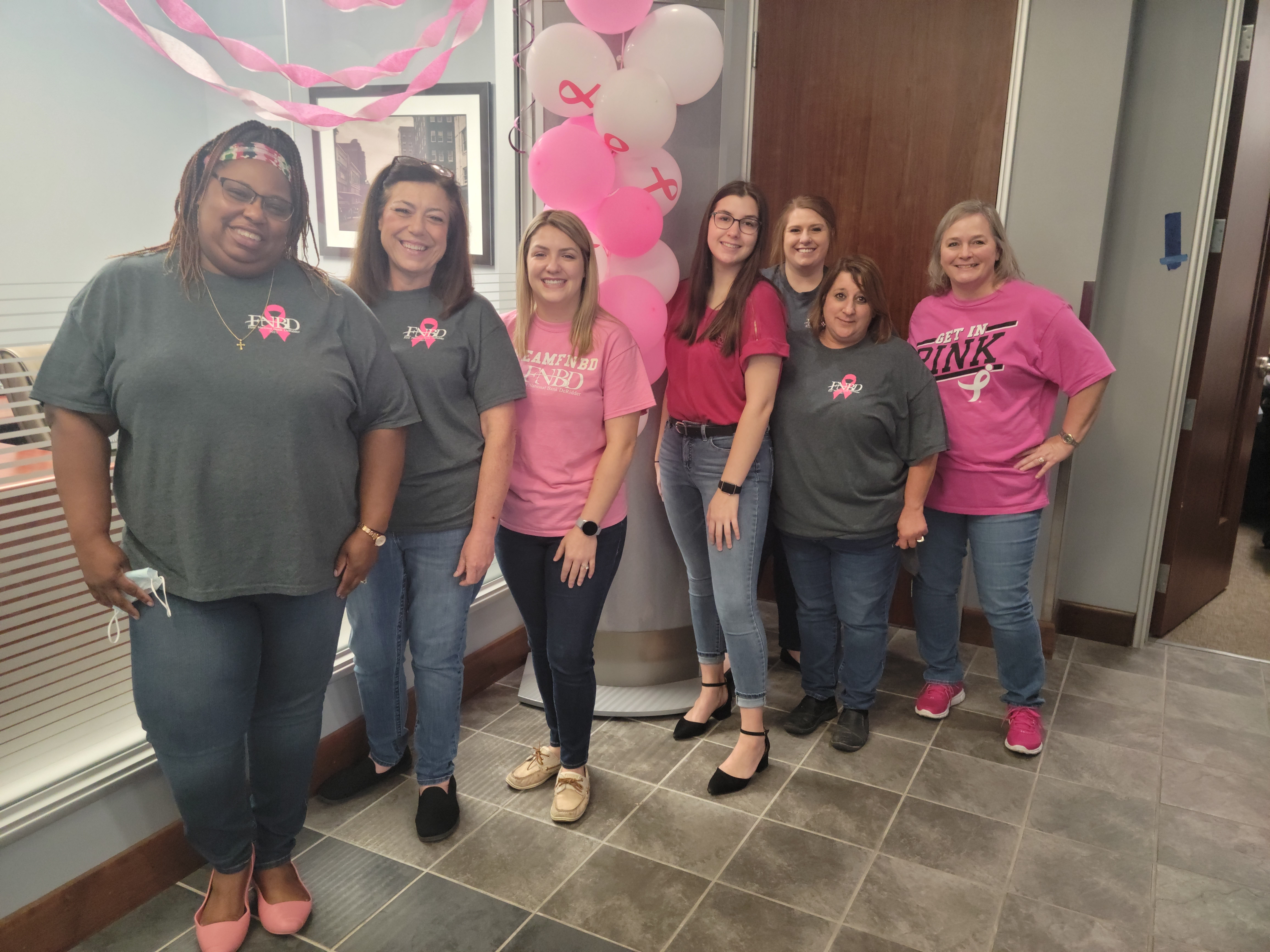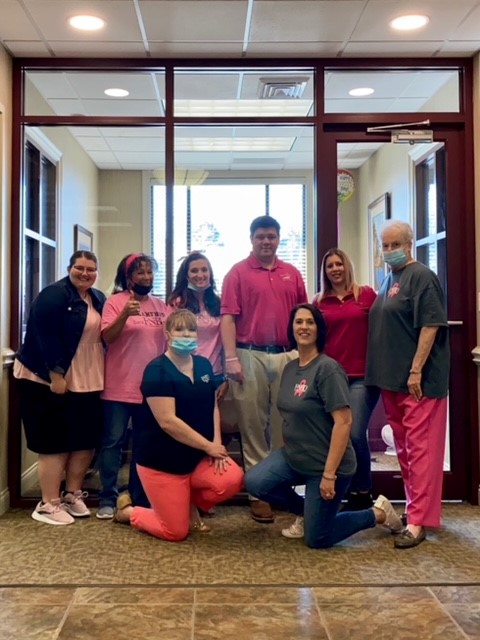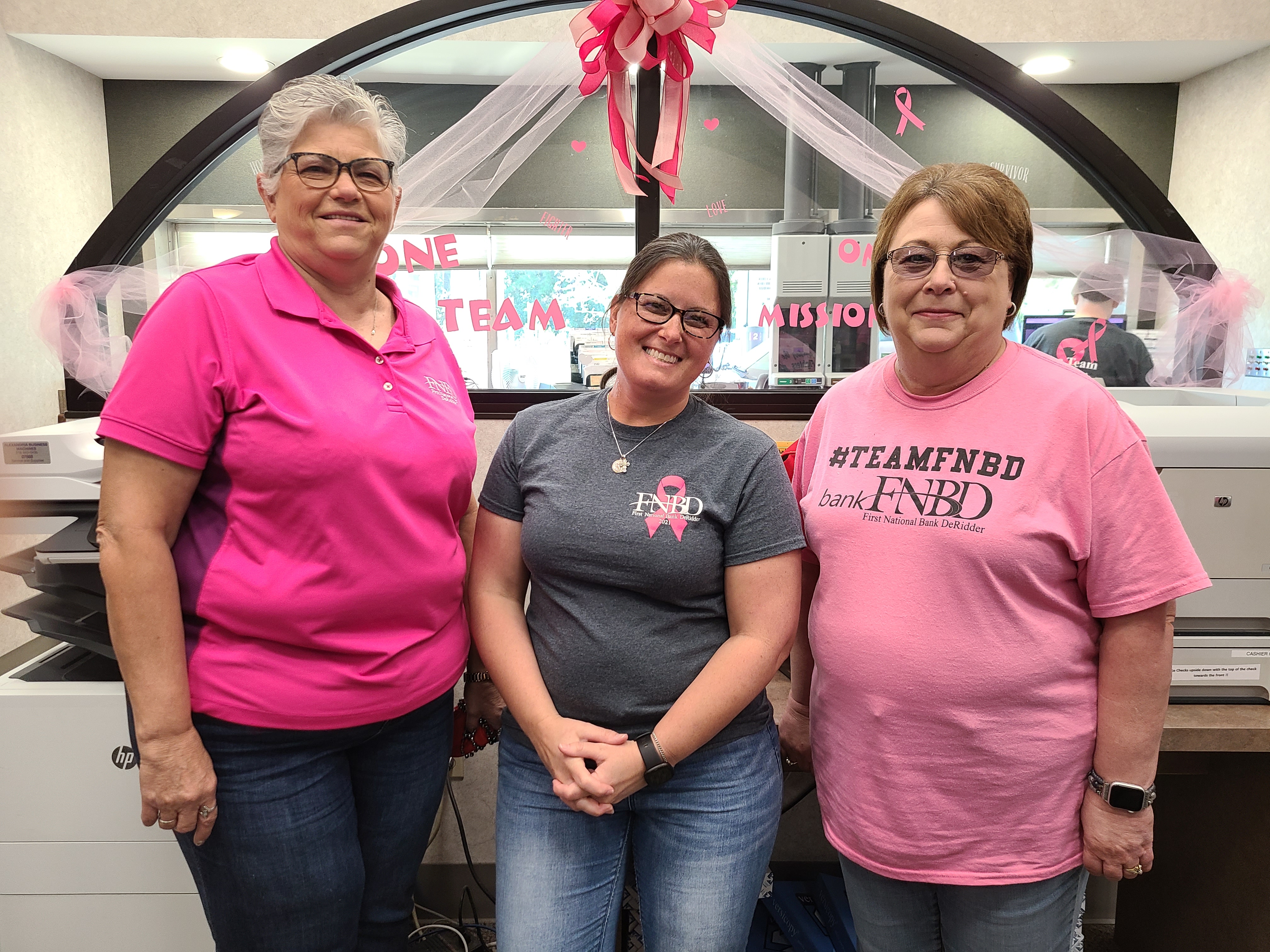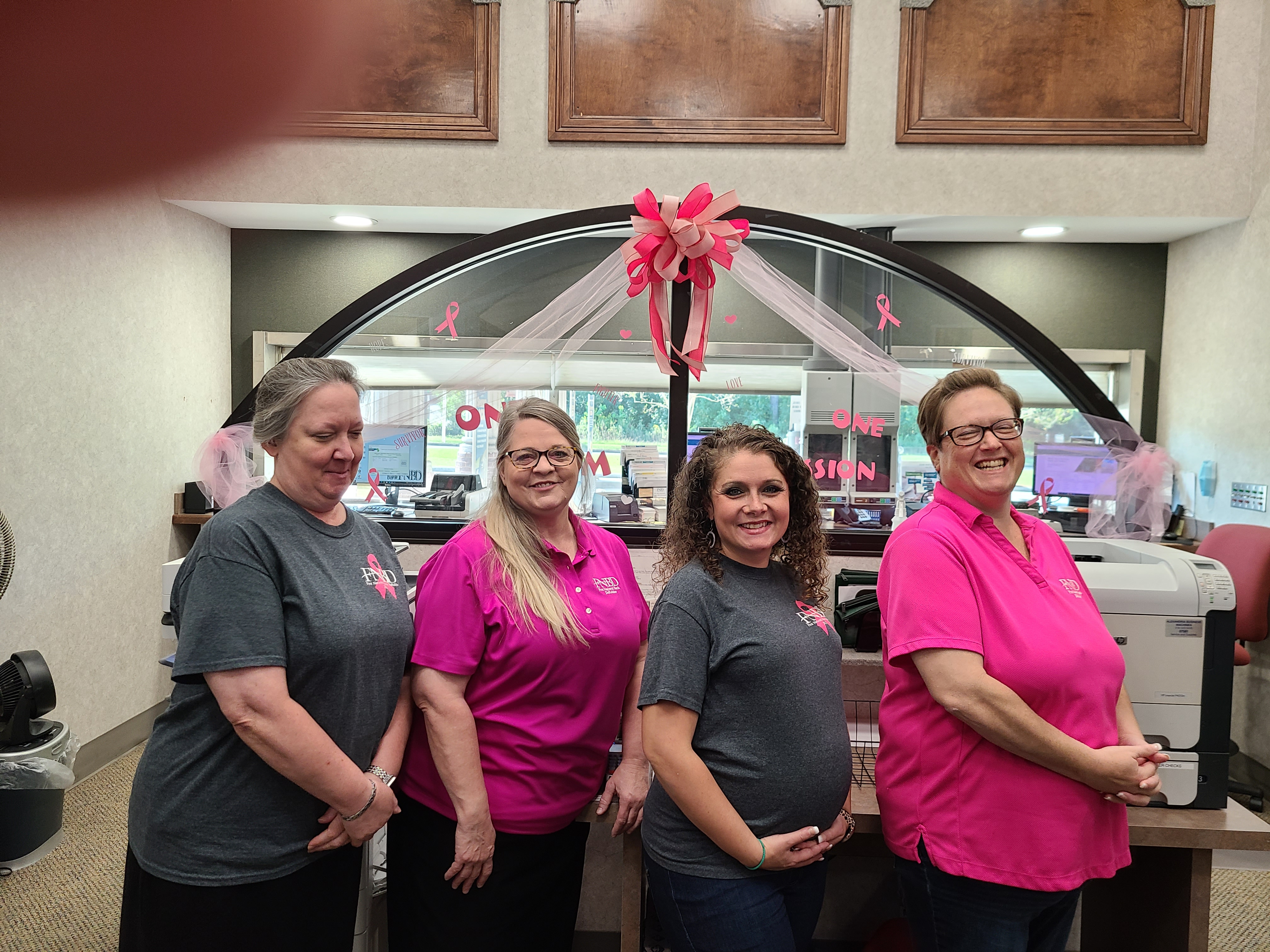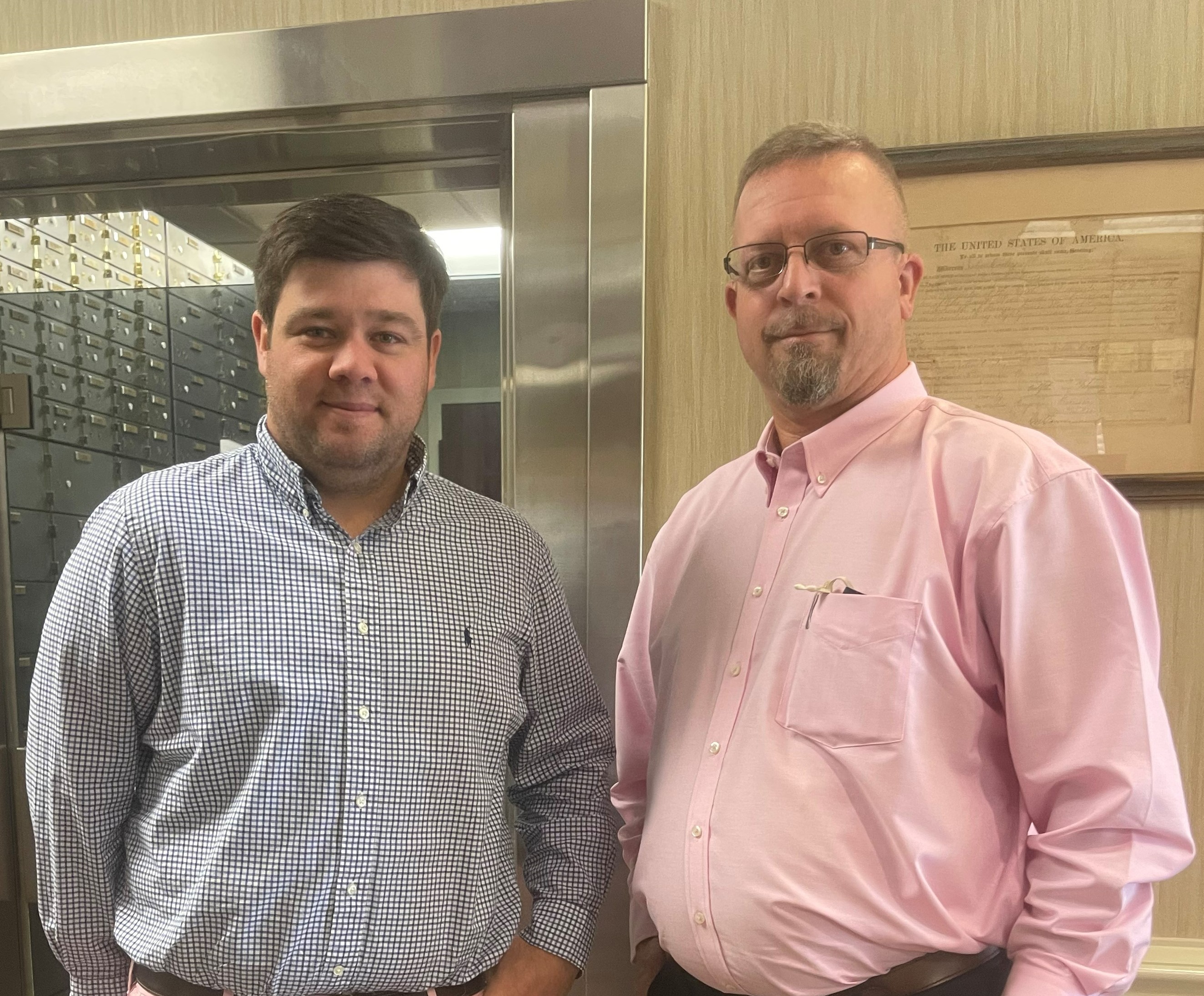 August 2021
Hurricane IDA
Citizens and businesses affected by Hurricane Ida received an outpouring of support from the region. Bank FNBD didn't hesitate to offer its support. Bank FNBD team members pooled their resources and collected food, drinks, cleaning supplies, hygiene items, and other essential items for those in hurricane-impacted areas. All of the items collected by the Bank FNBD team were delivered to the victims of Hurricane Ida by BPSO, DeRidder City Police, and On Call Lab Draw, LLC of Sulphur.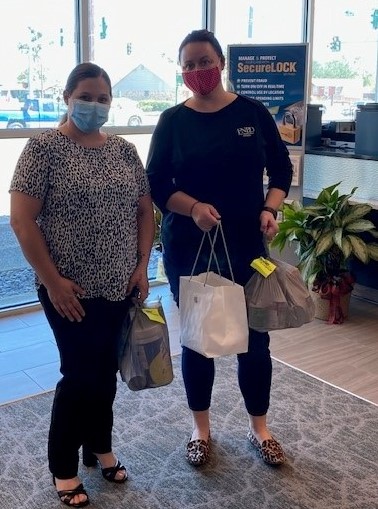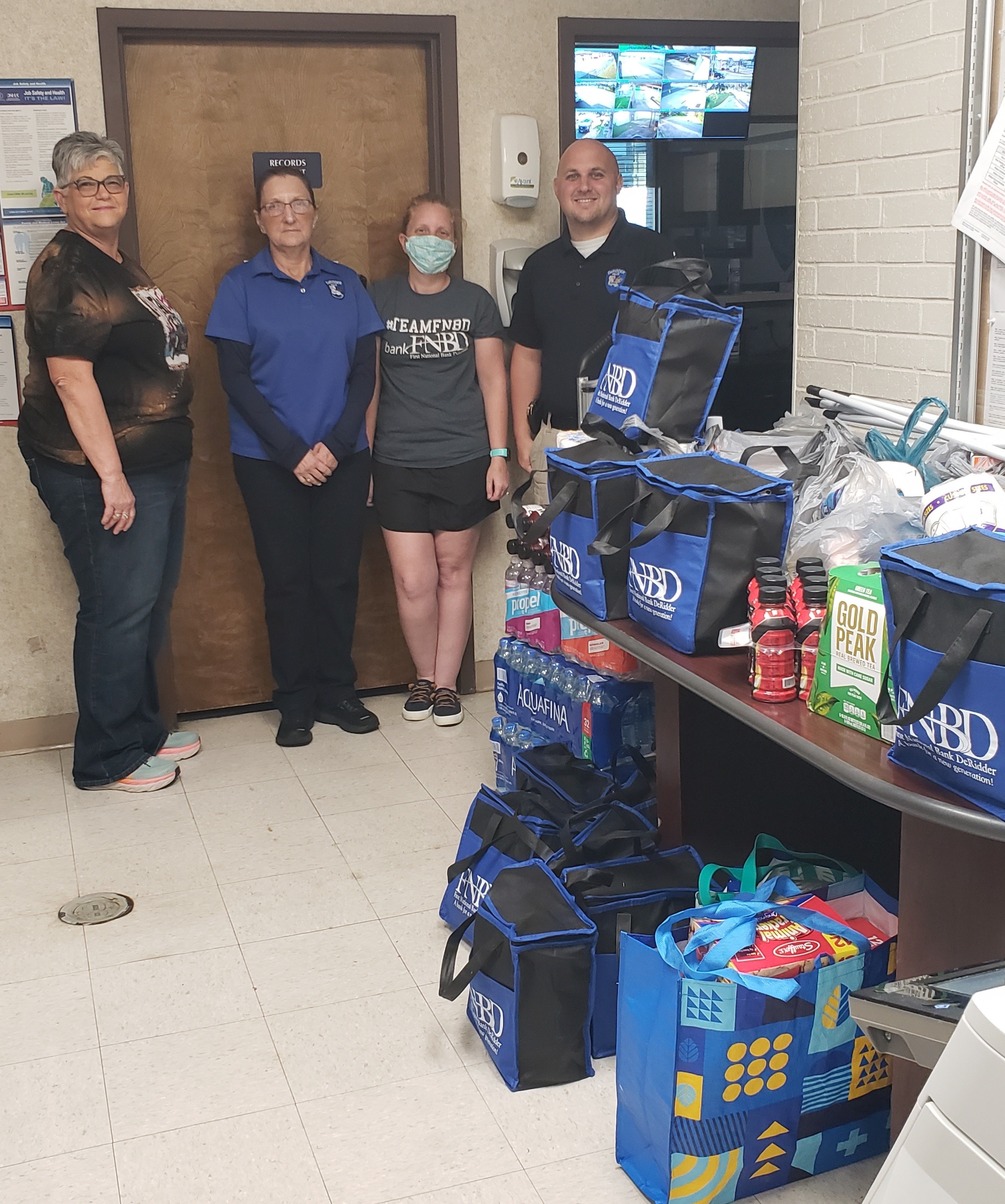 August 2021
Bank FNBD employees were happy to make donations that will help local students with their school supply needs. In Beauregard Parish, FNBD team members made their donations to Hope House, and in Calcasieu Parish donations were made to Dewanna's Closet.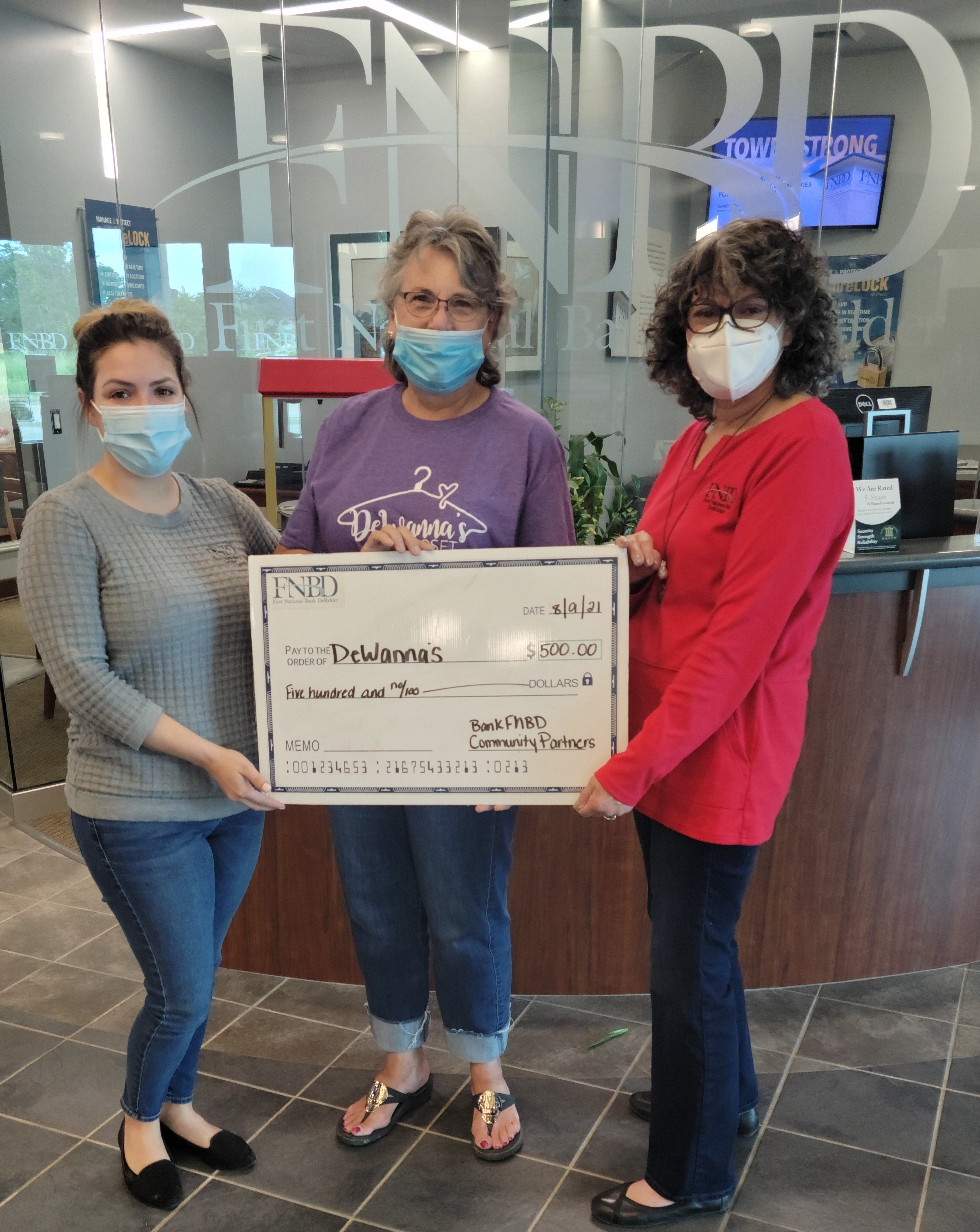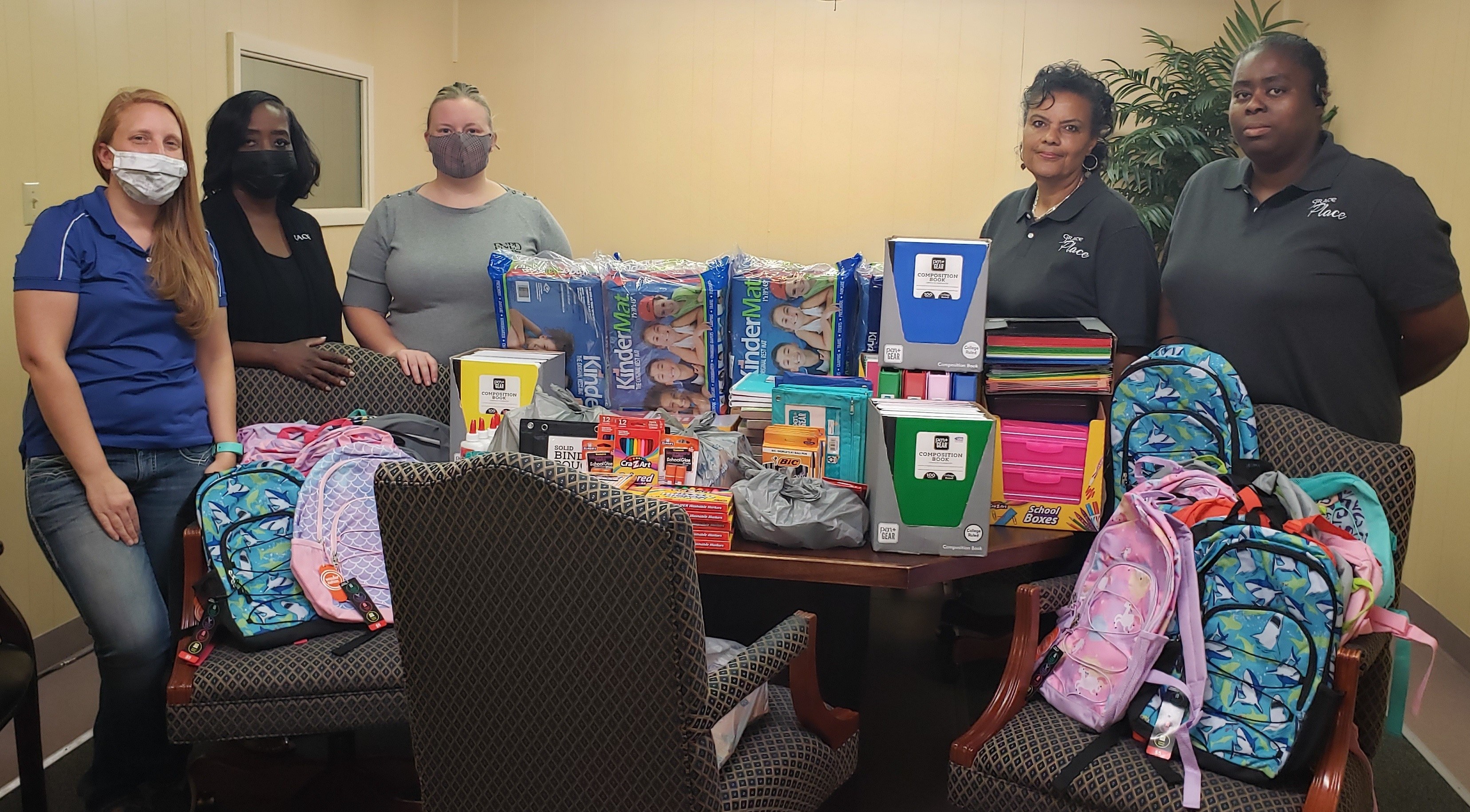 December 2020
Generous donations were made by our clients and #teamFNBD for Toys for Tots! 2020 was a challenging year for so many, and the needs were great in the SWLA community. However, we were able to raise over $6800 and three full boxes of toys!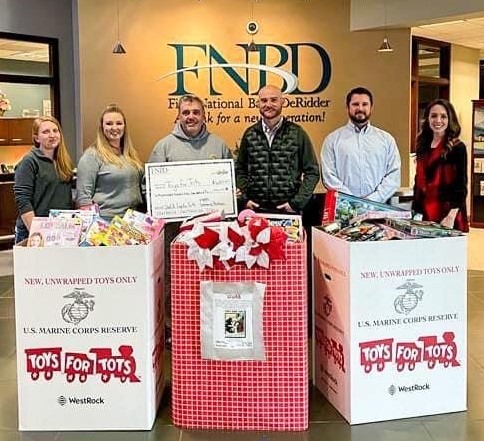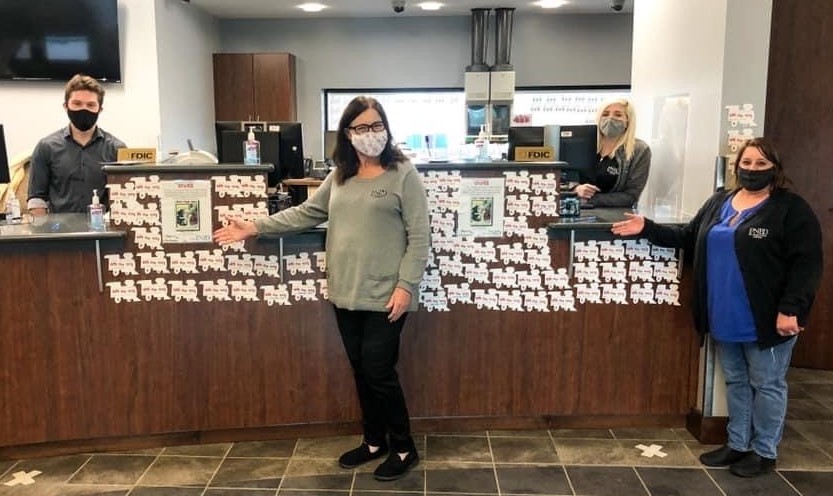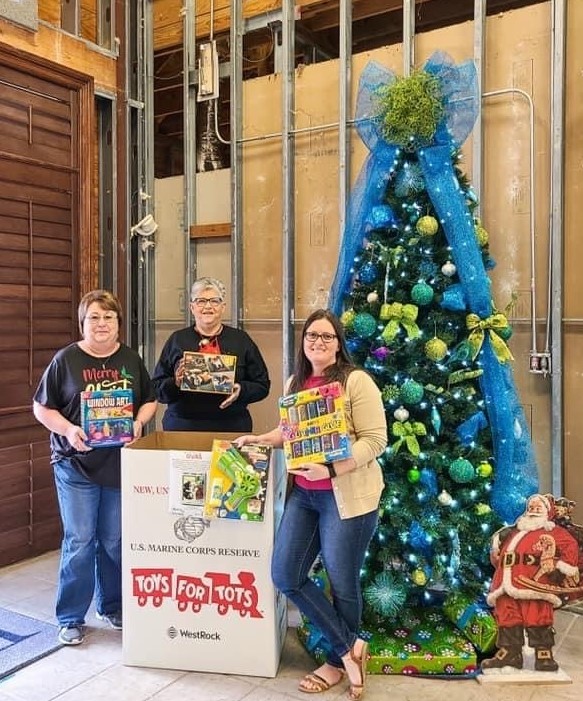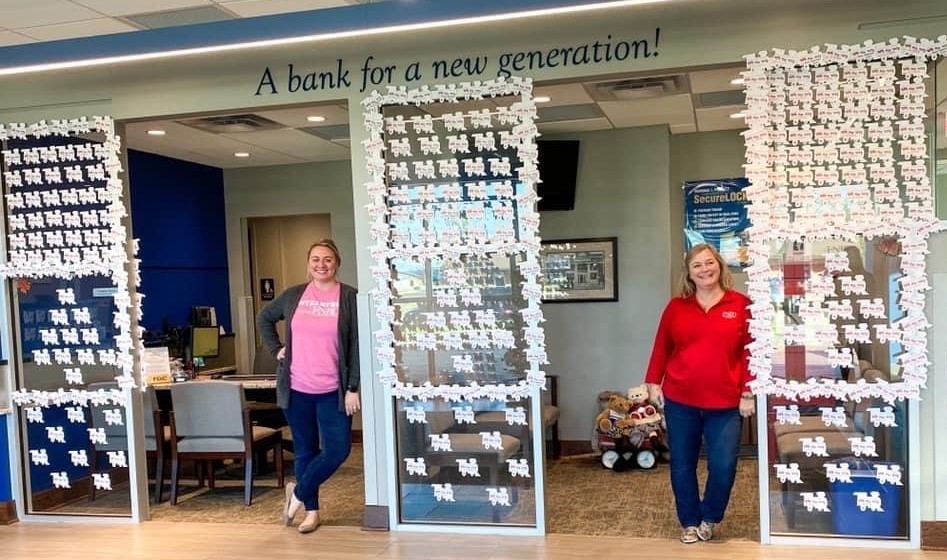 June 2020
Bank FNBD Adopts-A-Spot To Keep Our Community Litter-Free
As a historic community bank, Bank FNBD has always worked to better the quality of life in the cities that make up our region. With a spike in litter quantity after recent natural disasters, the call to clean up our communities has been even more significant, and the Bank FNBD team decided to do something about it. Our employees recently gathered to clean up the Maplewood Drive area as a part of the Calcasieu Parish Adopt-A-Spot initiative.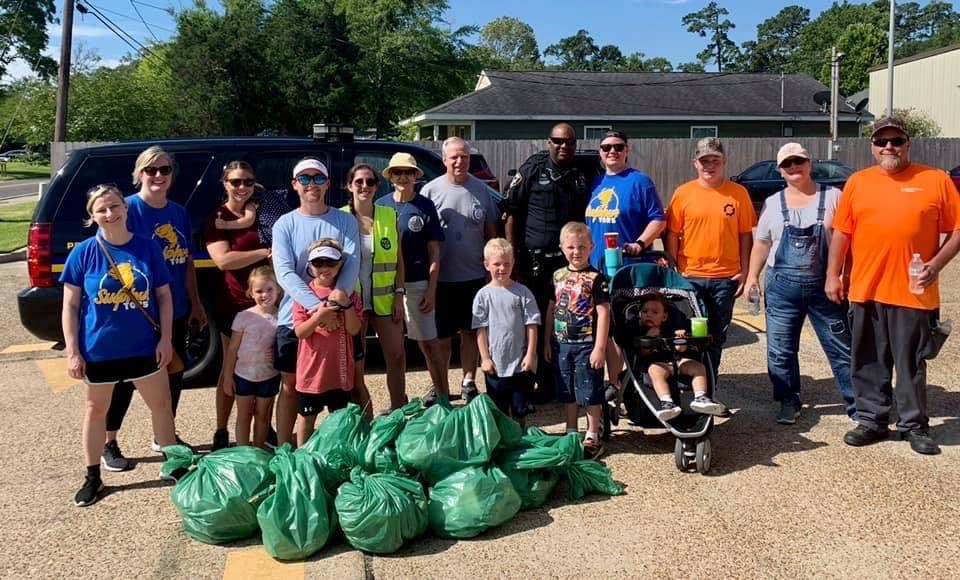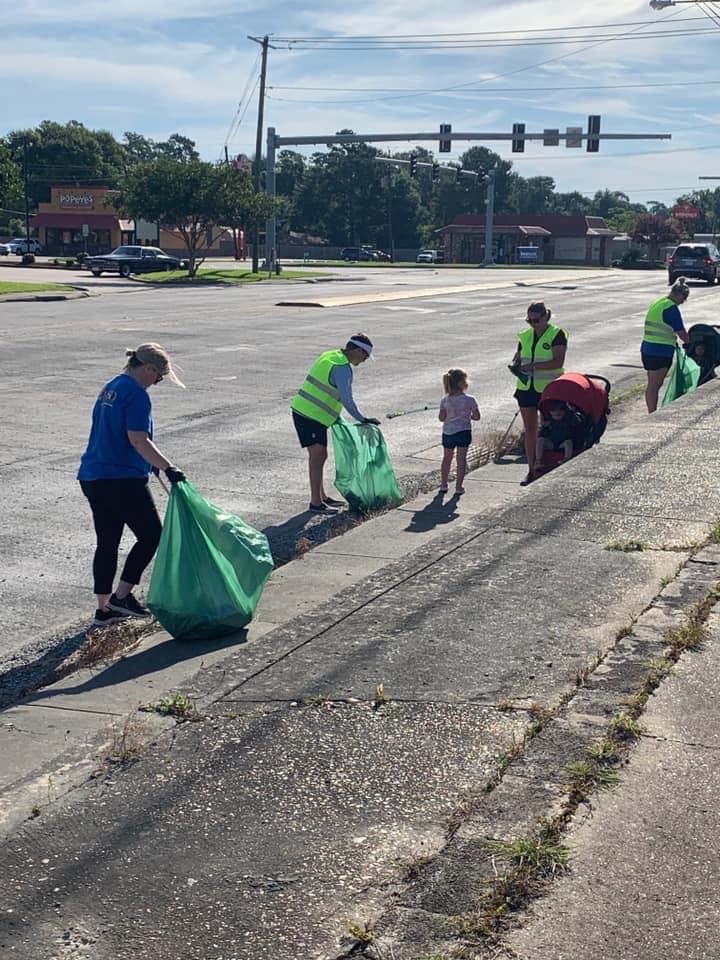 December 2019
With the help of employees and clients, #teamFNBD collected three boxes of toys and over $2800 in donations. It is a blessing to be a blessing to others in our community!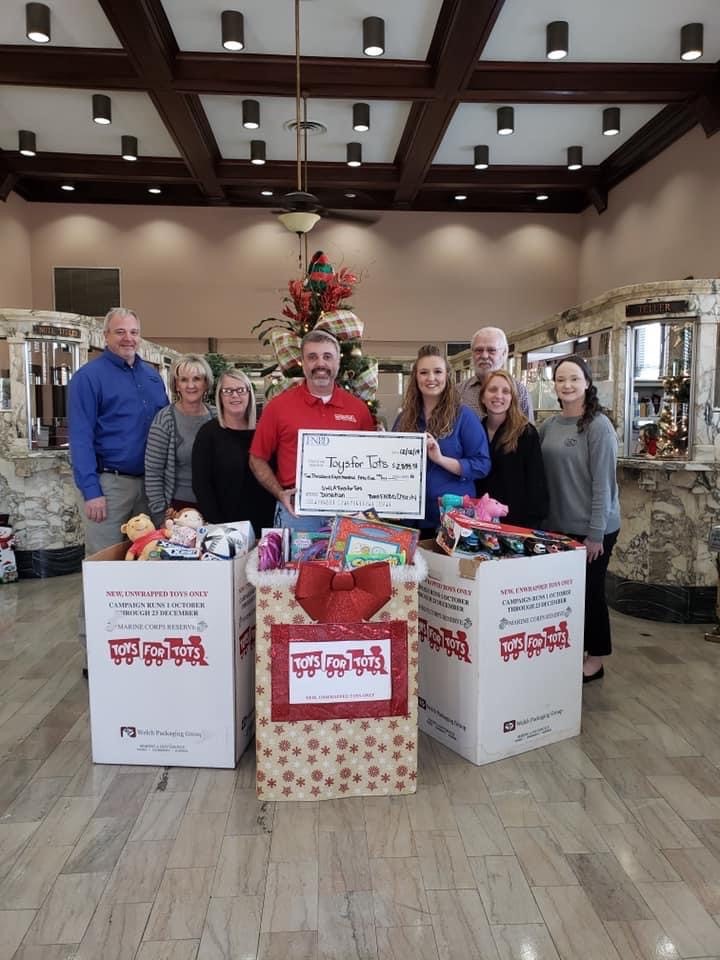 November 2019
Our Chief Credit Officer, David Morris, stepped back into the classroom! He spoke to the Engineering 433 class at McNeese State University about the basics of personal finance. Having a solid understanding of money management can help young professionals make wise decisions as they are starting their careers and help set them up for financial success.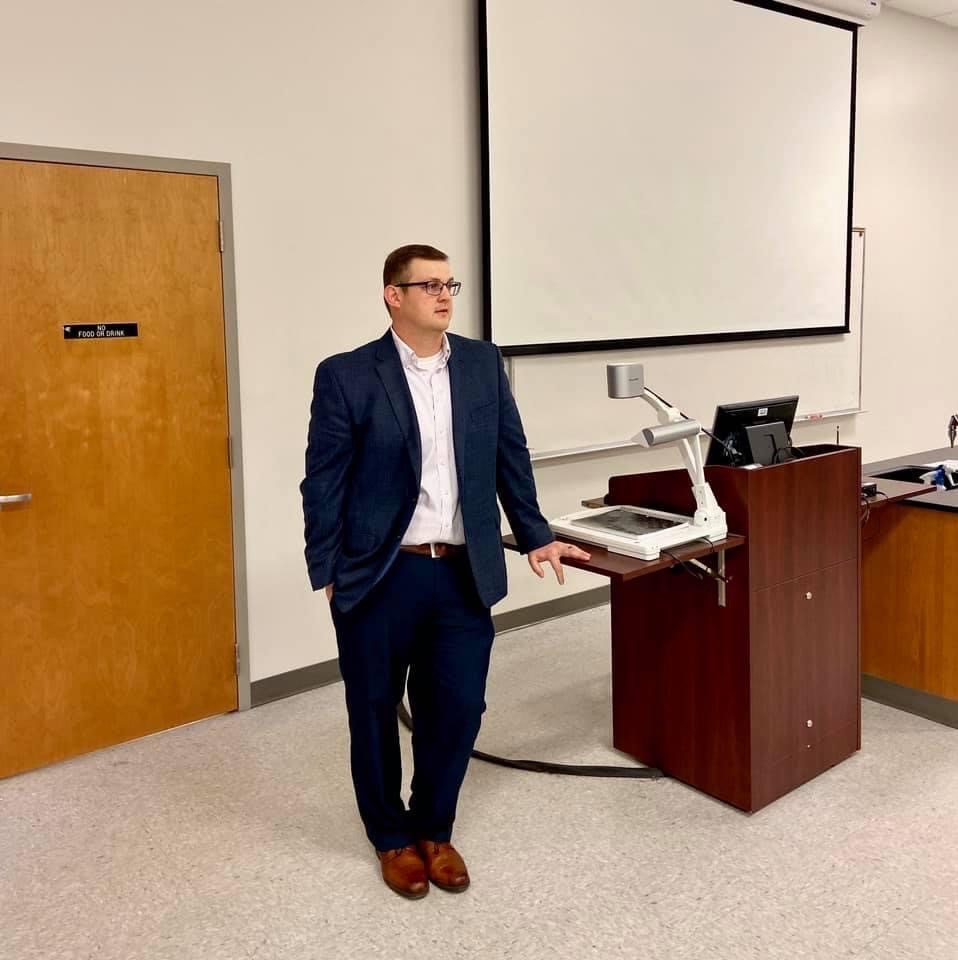 August 2019
The Legislator Luncheon—an annual event of the Alliance/Chamber SWLA—has become a significant opportunity for local leaders and businesses to gather for essential updates from lawmakers and financial leaders across Louisiana. The theme for this event was "Build Our Bridge," and our Bank FNBD team was happy to attend and get these critical updates firsthand.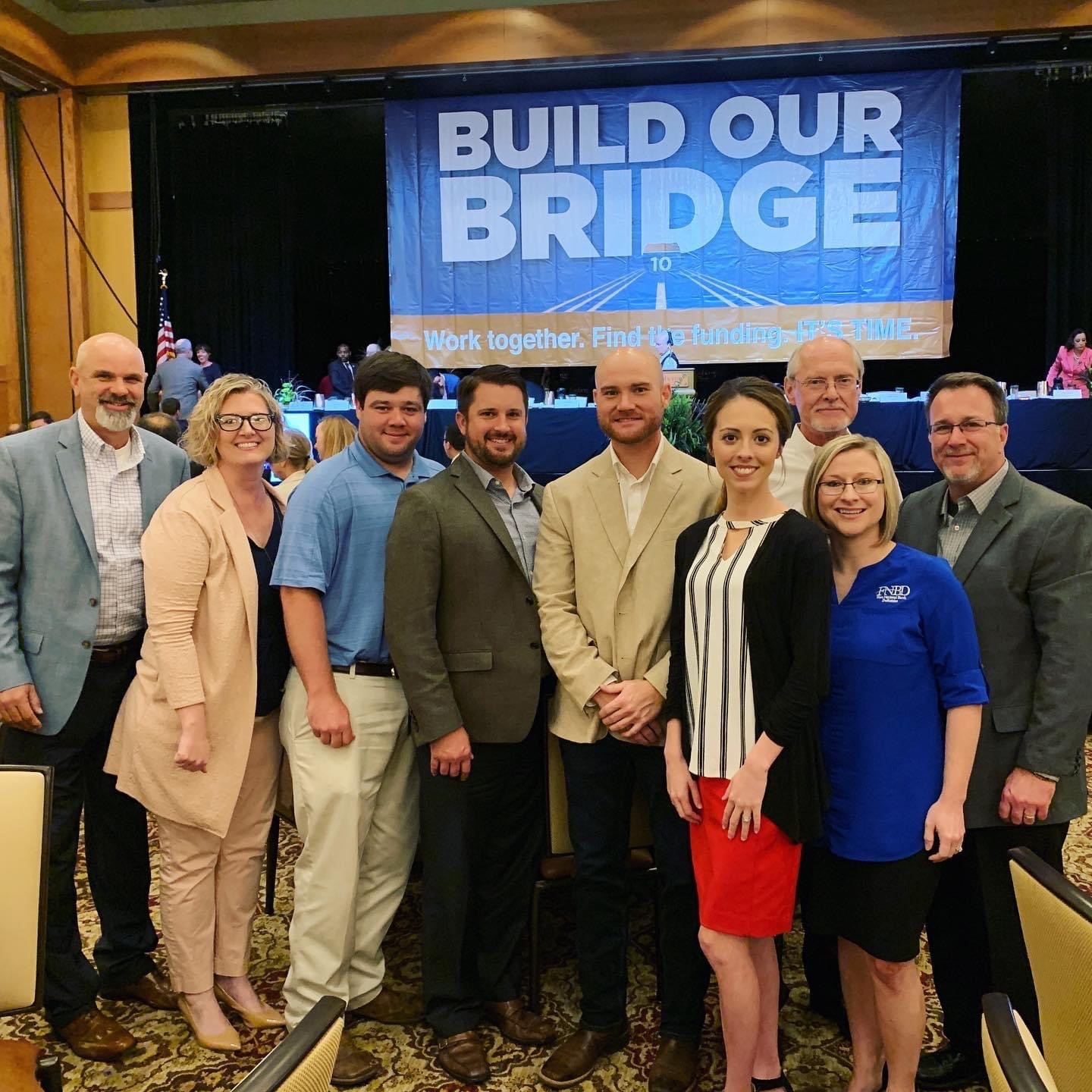 Feburary 5, 2018
FNBD is supporting the fight against cancer by raising money for the 2018 Relay for Life event in Beauregard Parish. Employees are donating $5 to wear Jeans on Thursdays and $5 for tennis shoes on Fridays. #bankSMART #bankFNBD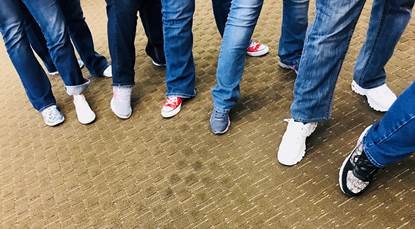 December 1, 2017
Hurricane Harvey is gone but not forgotten. FNBD employees came together to help those affected by Harvey. We raised funds for United Way of Southwest Louisiana by going casual for a cause with Blue Jean Thursdays and Tennis Shoe Fridays. #teamFNBD loves our community and the people who make our business possible. We're always up to the challenge of finding a way to give back. #FNBDcares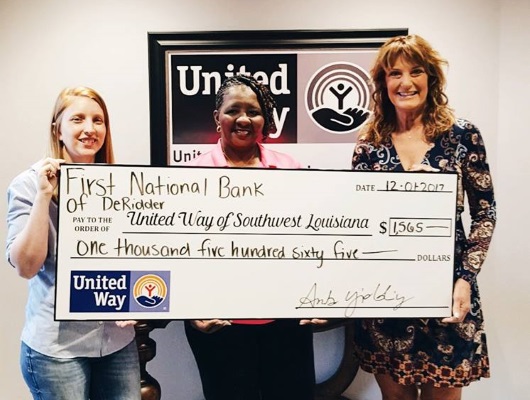 October 14, 2017
FNBD employees and their families are taking part in this morning's Breast Cancer Walk in DeRidder. #FNBDcares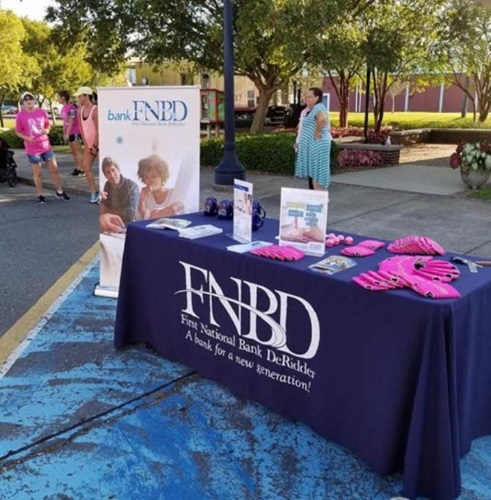 September 18, 2017
This past weekend, FNBD was proud to show our support for two organizations filling the gap in our communities, Southwest Louisiana Law Center and SC3-Sulphur Christian Community Coalition. #bankLOCAL #bankFNBD