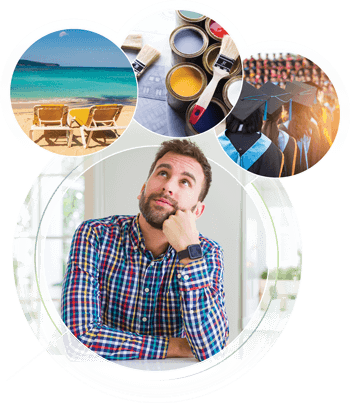 You can have it with a Home Equity Line of Credit.
Paying for college, taking a vacation, or renovating your space? A Home Equity Line of Credit is yours to
use as you see fit.
A Home Equity Line of Credit (HELOC) is an open line of credit that is based on the equity you have built up in your primary residence. FNBD offers the following features when you apply for a HELOC:
No closing costs*
Rates as low as 5.5% (as of 4/12/2019)
* Disclaimer: Actual APR may be higher and is subject to credit approval and underwriting guidelines. The Home Equity Line of Credit (HELOC) annual percentage rate (APR) is based on The Wall Street Journal Prime Rate ("Index") plus a margin ranging between 0.00% and 1.25% depending on qualifying program. Stated rate of 5.5% APR above is as of 4/12/2019. The rate is variable and subject to change but will not exceed 18% APR. As part of this special offer, the standard origination fee of $200-$400 is waived and bank covers cost of Appraisal, Recording of Mortgage, and Mortgage & Conveyance Search. The estimated loan fees and costs imposed to open a HELOC are $0. There is an annual maintenance fee of $50. Other conditions and terms may apply. This special offer is good thru 8/31/2019.